I thought before I would relax after a busy Monday, I would tell you a little more about the Stationery Course I purchased last month. I had written about it in an earlier blog post – click here for more details.
My new Etsy Store
I opened a new Etsy Store last month and while it is in it's early stages, I am working on it at every opportunity. While I constantly hear about choosing a niche on Etsy, I have decided to add a selection of Printables to start with and then perhaps niche down when:
I see what is most popular and sells well
Which products I enjoy creating
As well as this becoming a way to create passive income, I truly want it to be fun and enjoyable.
One of the Products I enjoy creating are Stationery Sets and this is the reason I decided to purchase Kristie's Stationery Course.
Packed full of useful content, this course has been a real asset in helping me create Stationery for my Etsy Store…plus Kristie promptly answered any questions I had.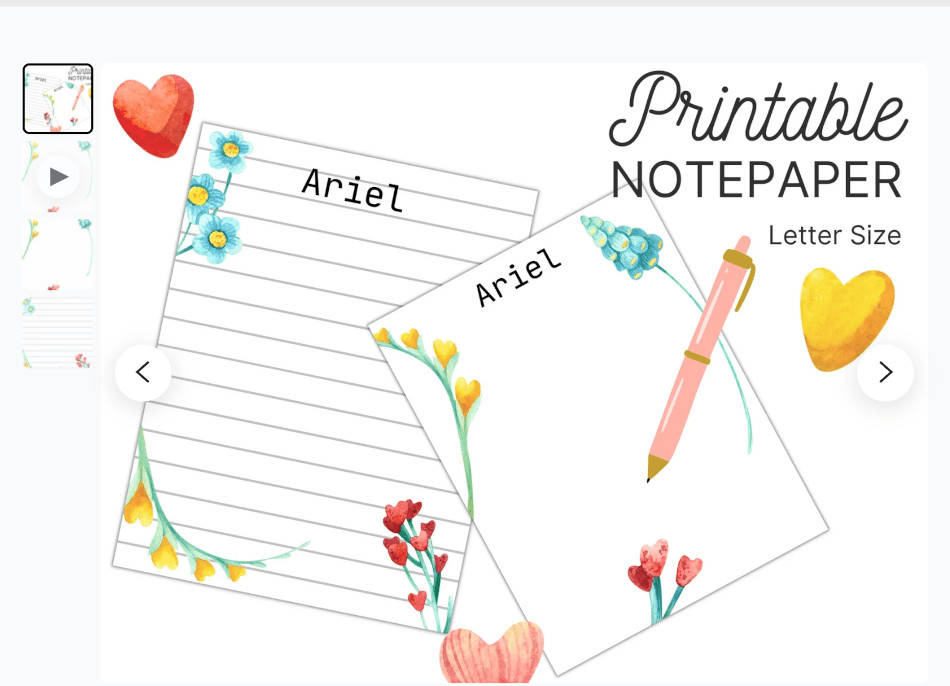 More Details
What You Will Get:
Watch-Over-My-Shoulder Video Course So You Can Discover How To Put Up Your First Listing Fast.
All Canva Templates That You See Created In The Video Course
Keywords make the Dream Work, so you're getting 20 Done-For-You Keywords To Get You On The Fast Track To Success!
How To Give Your Etsy Customer Freedom to Customize Their Stationery With Their Name AND it's Hands-Off Business For You (while you cook, shop, get your nails done, or watch Christmas movies!)
How To Start Off With A Sale To Give Your Shop Items Momentum Even If This Is Your First Etsy Listing, Or Your 100th!
Just added – A Beginner's START HERE Video so you can begin in the SIMPLEST way possible!
A FREE (2 Page) PLR Monthly Tracker YOU CAN USE TO TRACK YOUR ETSY LISTINGS!
AND, A valuable 28 Page Beginner's DOWNLOADABLE Printable PDF so you can READ IT as a FAST START, and watch the VIDEOS later!
Simply put – what more could you ask for!
To read all about the course please click the following link – https://craftsetconline.com/StationeryCourse
I personally have never regretted it.
Affiliate Links
Please note there are affiliate links within this blog post which if clicked may result in me receiving a small commission. This is at no cost to you. Thank you for supporting me and my business. I am very grateful.
Mailing List
I truly would love to have all my readers on my mailing list. I aim to email perhaps twice weekly (or more when there is exciting news) – topics will include gifts, crafts, eBay Reselling, Etsy, Printables and more. There is a prompt when you visit my website or if you prefer you can send an email to heather@craftsetconline.com with the Title Subscribe. You can unsubscribe at any time.
Thank you all for reading this blog post, I really appreciate it.
Have a wonderful evening, Take care, Heather