I thought I would write a short post today and tell you a little about some of my smaller projects – Crafters Market, Payhip and the upcoming Craft Fairs.
November and December are two months in the year where you wish you had many more weeks in the month. For crafters, they are especially busy months and while I no longer craft, I still have many projects to fill the weeks.
New Projects
I have to say no matter how busy I am, I love to research new projects and give them a try. If they work, they work, if they don't, I move on – it is a little bit of a hobby!
One of my newer projects throughout the year was Crafters.Market, I put a lot of work into it when I opened my store and then got a little distracted. It is a fabulous platform for crafters and craft sellers and is based in the UK. My store is small with only 20 x Craft Kits but I do love it. I received my first sale yesterday and am over the moon! There are a wide range of beautiful products on the platform from many craft sellers – there really are so many talented folks out there.
Here is the link to my store but please do visit the other stores while you are there.

PayHip
If you have been following my blog recently – I opened an Etsy Store for Printables – I am still working on it and will introduce it shortly. However on my research journey I discovered PayHip – this is another platform for Digital Products so I decided to give it a go. PayHip relies on you driving your own traffic to your store which involves social media and writing a blog post etc but I am enjoying it!
I have always loved Positive Affirmations, Self-Development, Motivation and Inspirational Products. I decided I would devote this store to eBooks, PDF'S and Digital Products etc on these topics.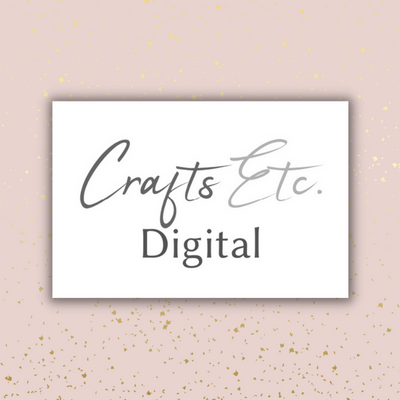 Thank you all for visiting my stores – I really appreciate it.
Craft Fairs 2022
It has been quite some time since Mum and I have been selling at a Craft Fair (apart from a small church event last year) so this Saturday 19th November sees our first big Craft Fair since 2019.
This Saturday 19th November we will be in St. Anne's – Drumglass Parish, Dungannon from 10am – 3pm
Then on Saturday 26th November we will be at St. Andrew's Killyman from 10am – 3.30pm
and on Saturday 3rd December we will be at St. Andrew's Milltown – times to be confirmed.
We would love to see you all and are looking forward to seeing and chatting with those we have not seen for some time.
Please do feel free to contact me if you have any questions.
Email: heather@craftsetconline.com
Thank you to those who have signed up to the Crafts Etc newsletter, I really appreciate it. If you would like to sign up – please either fill in the pop up when you enter the site or send me an email to heather@craftsetconline.com with the title subscribe.
Thank you all for reading this far, have a wonderful evening. Heather x