Hello everyone, time for another blog post.
It will be a short one but I wanted to tell you all about a way to receive 40 Free Listings when you open an Etsy Shop.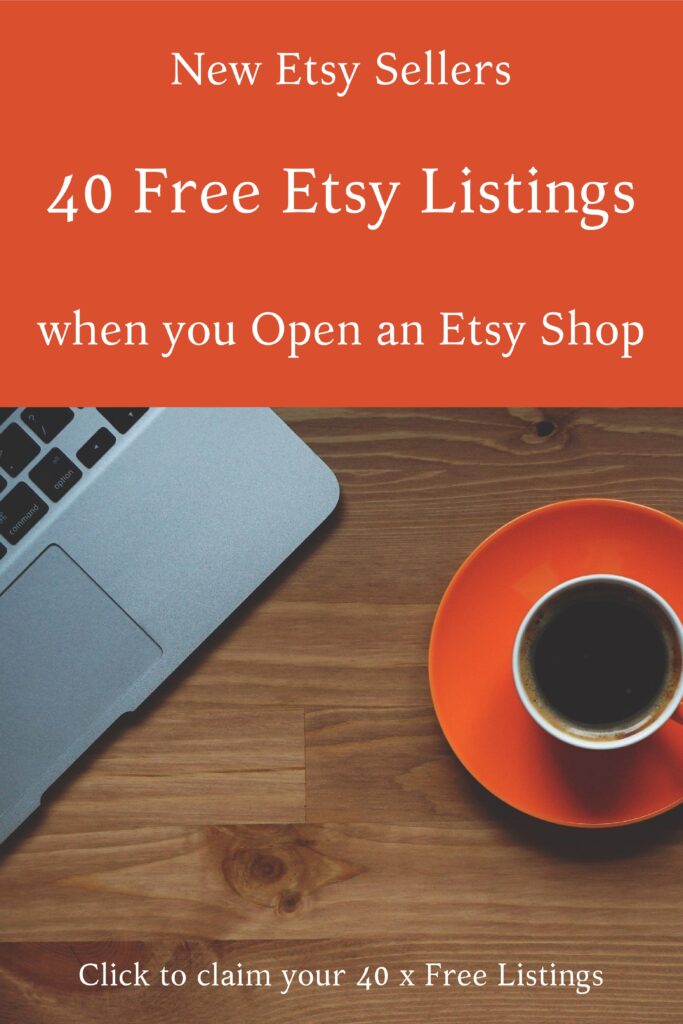 As you all know I have an Etsy shop, over the past few months and beyond I have really enjoyed learning about Etsy and getting my store up and running.
If you would like to open an Etsy Shop, then feel free to either click the link below or the image above.
You will receive 40 x Free Listings to get started.
I will also receive 40 x Free Listings. These will be gratefully received. Thank you in advance.
*Please note this is a referral link. *
Please Note Etsy have House Rules explaining everything you need to know about the Free Listings.
I will add the link below.
Earn Free Listings – Etsy House Rules.
I hope you all have a Wonderful afternoon.
Take care, Heather x
Crafts Etc UK Etsy Store – https://www.etsy.com/uk/shop/CraftsEtcUK