Hi everyone, I hope you are having a lovely cosy Saturday evening.
It is cold, wet and wintery here but I am snug at my computer with my heated blanket and another blanket on my knee. I have had a very enjoyable day and despite being a little tired, I am feeling rather good. 🙂
I have been loving every minute of eBay and spending lots of time sourcing, photographing and listing stock. My Etsy store is now up and running and I am doing my best to list items consistently in it too. It all takes time but I am enjoying it, so most days it really doesn't feel like work at all.
I have been out and about today with Mum and enjoyed a lovely picnic lunch at Gosford before enjoying a little browse around Markethill and of course Alexanders. Thankfully the weather was lovely and we only saw rain as we headed home. I arrived home and have done very little since apart from washing some Duplo bricks ready to be photographed for eBay. I have lots of stock sitting around the living room ready to be washed and sorted but I think that may have to wait until another day. I think I am just going to relax and chill out for the rest of the evening.
I wanted to share something with you all that just "jumped out" at me last Saturday while I was shopping. I love when the Universe inspires me or shows me something that I really need to hear just at the moment I need to hear it and this was one of those times. I love mugs and I love quotes and when the two are combined then it is just "Amazing". I happened to look up at a shelf in a shop last week and there was a plain mug with black writing and this is what it said:
"The Best is yet to Be – Robert Browning " … with everything going on right now in the world and how difficult life can be sometimes, I thought this was perfect and very fitting. This quote is now etched firmly in my mind and I have added it to a text box on my computer screen so I can see it every day. I have added the mug to my eBay store as I hope it will help someone else as it helped me last week.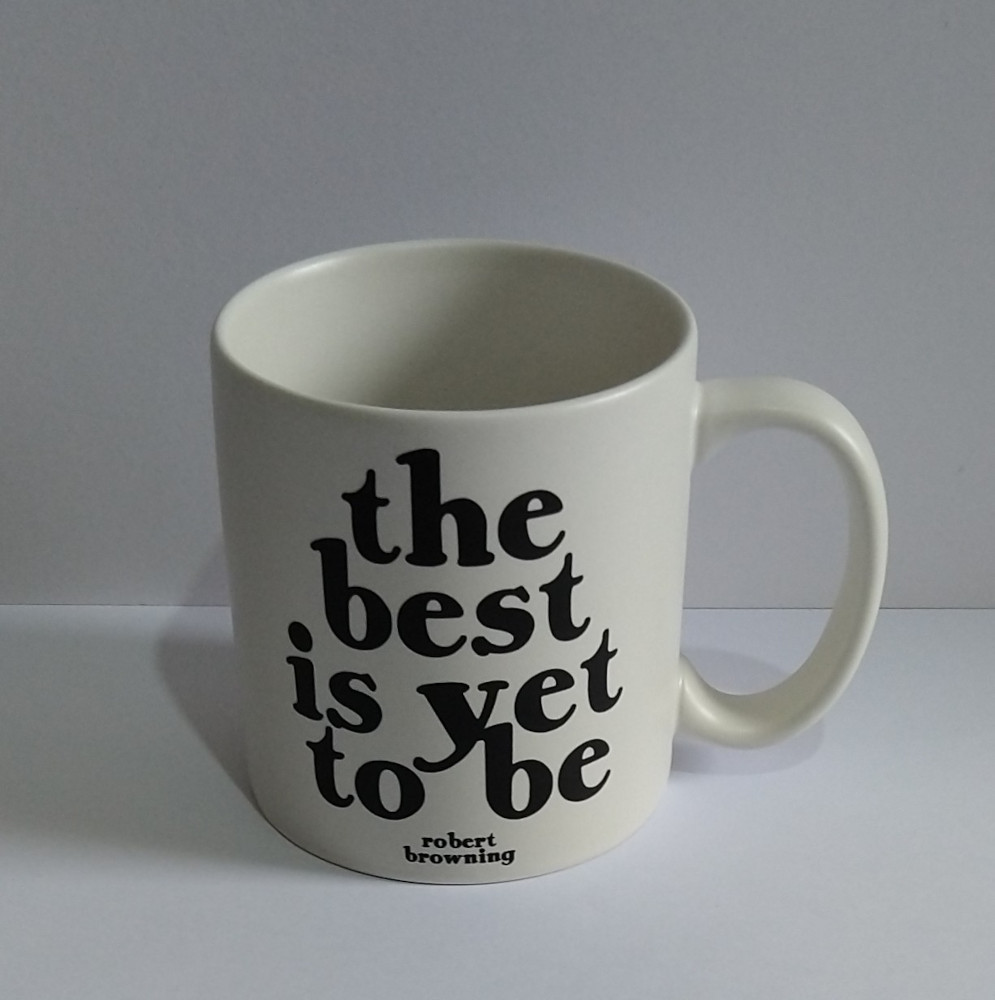 As always I plan to update this blog more frequently and hopefully will as I really enjoy writing and love sharing all of my news with you.
Anways until next time, I hope you all have the most amazing evening and weekend. Please don't hesitate to contact me if you have any questions, I will always be happy to help. I haven't added individual links to each item I mention in the blog but I will add both my eBay store and Etsy store details below.
Bye for now,
Take care, Heather
Email: heather@crafstetconline.com