Hello everyone, Wednesday again … can you believe it! I hope you are having a good week and making the most of every day. I am doing my best to focus on the positive and to take the "glass half full" attitude to every moment … not always easy I know!
Today has been a shopping / bargain hunt day and while I have nothing to show you just yet, I have been adding lots of new products to my eBay Store. These can all be found at Crafts Etc … I would love you to pop over and follow my shop, everyone's support and kindness is always greatly appreciated.
One of my favourite products from the last few days is a small Donegal China Irish Parian Rose Pattern Bowl. I am not sure if you know but I have a love of all things china and crockery, especially if they are also cute and pretty.  I found this little gem a few days. I just love the gentle design – fine China is just sooooo beautiful.  Wouldn't it look so lovely on my mantlepiece, lol – unfortunately I can't keep everything (although I would love to).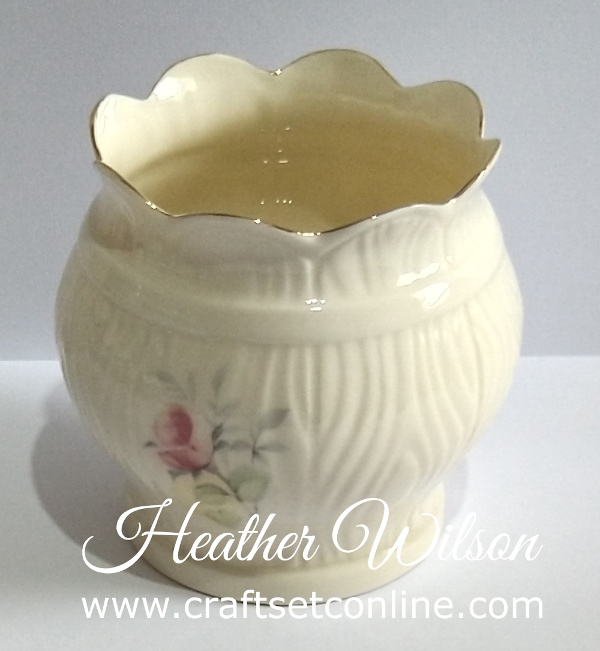 I am currently sitting at my computer with Kodaline "High Hopes" playing, listing in my eBay store and enjoying every moment. I also managed to update twitter but I think that may be a work in progess … Social media baffles me. I will however ask my awesome partner for some hints and tips and see how it goes. I think I remember trying this at Christmas but I will try again. I will not allow it to baffle me … I WILL WORK IT OUT, lol.
Anyways I feel as if I am rambling on just a little bit. I really must go and feed my adorable Poppy and start to make dinner. I hope you have a fabulous evening. I will be back soon.
Take care,
Heather x