Good morning everyone, it is Wednesday again and I am up rather earlier than I intended to be. I decided however to make the most of it and start work early.
I have been thinking of blog posts that I would like to write but also ones that would help other eBay sellers and resellers on their journey.
While I know this is a rather simple blog post and everyone may have their own way of doing things. I thought I would write a short post about the packaging supplies I use as an eBay reseller and where I get them.
Affiliate Links
Please Note – This post contains affiliate links which means if clicked and you make a purchase through these links it will result in me receiving a small commission. I would like to thank you in advance for your support.
Bubble Wrap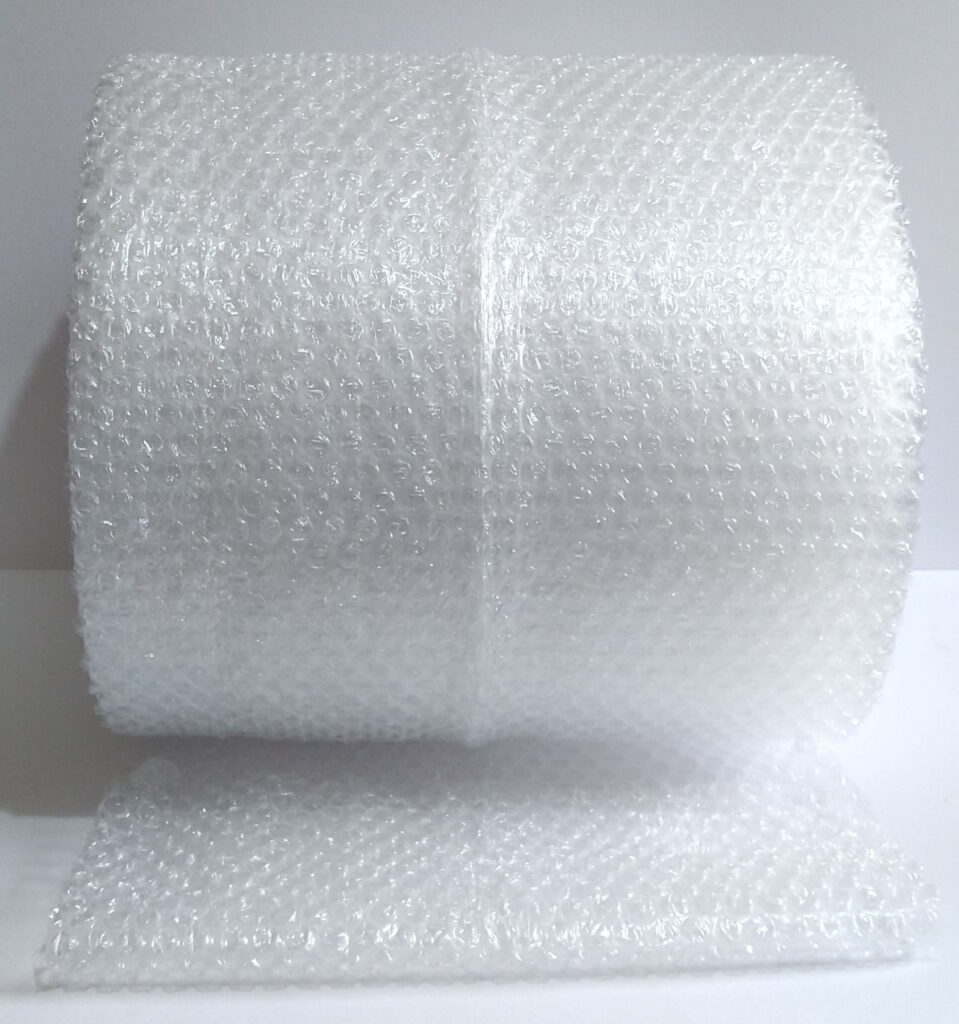 My friends and family make fun of me just a little bit because of how much bubble wrap I use.
My main focus when I am packaging parcels is to make sure my customer receives their purchase in tip top condition. I sell a lot of mugs and generally a lot of breakable items, so this is my number one priority.
I purchase my bubble wrap from eBay and have done for quite some time – I use a company called Sensible Supplies, the roll is 100m x 300mm (small bubble) and it is very good quality.
It arrives within 2 – 3 days wrapped in black plastic. I have a system of ordering another roll as soon as I open a new one – this means I always have enough. They stock quite a lot of other packaging supplies and also offer a deal for 5 x rolls of bubblewrap – unfortunately though I don't have enough storage for this.
Sensible Supplies Store on eBay
Brown Paper
Recently as well as using bubble wrap I have started to purchase rolls of brown wrapping paper from Home Bargains at 59p each – they are 5m x 70cm. I scrunch this up and use as filler in the boxes. I have to say it is great and saves on my bubble wrap purchases.
Parcel Tape
Parcel Tape is also one of my other main packaging supplies.
I mostly purchase this from either Home Bargains or Poundland. I do however prefer the rolls from Home Bargains and find them much better value.
If I do order online, I order 6 x rolls at a time from eBay.
I did try to find a bulk deal for this a number of months ago but I didn't find a better price than what I was already paying. I woud be very grateful though if anyone has any suggestions.
Postage Boxes
Most of my products are posted in boxes and I have several favourite sizes. I find the eBay packaging store has a fantastic range.
eBay Packaging Store – eBay Official Packaging
I only purchase Small Parcel Size Boxes – they are as follows.
I have added a link to their store above – as a Featured Store Owner on eBay I receive a £10 voucher for this store every month which I really appreciate. It is always great to save when you can!
eBay Branded Packaging Small Cardboard Box: 20.6cm x 27.6cm x 10.7cm
eBay Branded Packaging Small Cardboard Box: 27.6cmx36.5cmx15.2cm
I also used to use the eBay Packaging Box Size – 7.87" x 5.9" x 3.93"– but it does not seem to be available anymore.
I think the next time I order though I will try the 20cm x 20cm x 20cm size.
I also use A5 Large Letter Pip Boxes which if not available in the eBay Official Packaging Store, I purchase on Amazon.
Large Letter Box: eBay Branded Packaging Small Cardboard Box (34.5cm x 24cm x2.5cm
The other main box size I use is 9' x 6' x 6' – I use this for posting single mugs as I always prefer to set the mug in the middle of the box protecting it from all sides … just in case it has a rough ride to where it is going. So far so good! I purchase these on Amazon.
Triplast 229 x 152 x 152mm Small Single Wall 9 x 6 x 6″ Postage Mailing Boxes
Padded Envelopes
I keep a small selection of Padded Envelopes within my packaging supplies – I purchase these from Home Bargains and Poundland.
They are most definitely cheaper when purchased in bulk but I do not use a lot and also don't have the storage space.
Recycled Packaging
I also love to recycle and my friend and family pass on their boxes and any extra packaging to me to re-use.
I appreciate it this so much. I also recycle any packaging and boxes I receive.
It always makes me feel good when I am able to post something in a box that I am recycling and of course it helps me save money.
I was introduced to a website recently where you can sign up to and find people locally who either want to receive or pass on packaging but unfortunately as yet it does not operate in Northern Ireland.
Packshare – https://packshare.org/
Labels – Ink, Paper and Clear Tape.
I know a lot of eBay resellers use label printers but as yet I have not invested in one.
I use a basic HP printer and A4 paper and then just trim my labels with my craft trimmer. I then attach them with clear tape. A little bit more work perhaps but it is just the way I have always done it.
I am also able to recycle my HP cartridges and receive a small income from them which is great.
My printer takes HP304 and again I have a system of ordering another one as I soon as put a new one into the printer. I use about 2 – 3 black cartridges before I have to replace the colour.
I purchase these online from eBay and generally just price around until I find the best price.
I was originally purchasing the clear tape in the local supermarkets but it was working out a little too expensive so again I purchase it on eBay – 8 x rolls for £4.99 I have not included the link as it appears to be almost out of stock.
The A4 Paper I either purchase at the local supermarket or Home Bargains.
I think this post ended up a little longer than I originally intended. If you have gotten this far thank you so much for reading it, I really appreciate your time. Please note any prices mentioned are the prices I pay currently – these may change at any time.
I think that is all for now, I am going to attempt some draft listings on eBay and perhaps create a few pins for pinterest before I start the day properly.
I hope you all have a Wonderful Day ahead and please don't hesitate to contact me if you have any questions.
Take care,
Heather
Email: heather@craftsetconline.com